Party Orders
We have been proudly suppling locals, charities and businesses alike with our fish & chips for over 35 years now, they have somewhat become our speciality. From family gatherings up-to 150 meals we are geared up to deliver piping hot Fish & Chips within a 5 mile radius to Worthing.
Please fill out the form below to start your party order, we promise a quick response!
A deposit may be required, and all party orders must be paid for 24 hours before collection/delivery.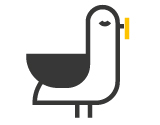 Take a look at who we are and why you should choose us, were a family run business in the heart of worthing!